registrations are open
15/10/2020
The registrations are open! Third-year Bachelor and Master students from WUR, TU/e, UU and UMCU can apply.
The registration deadline is 15 December.
We are live again!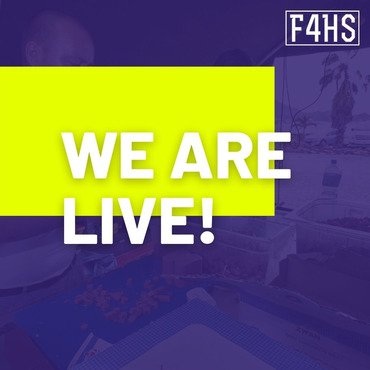 01/09/2020
The F4HS Challenge is back! We are calling for curious students, partners, coaches and experts for the Challenge.
Challenge postponed
24/04/2020
Unfortunately the challenge is postponed, we are working hard on re-starting the challenge in February 2021. Subscribe for news and stay-up-to date and get notifications abou tthe opening of the registration period. Let's stay in touch!
Info sessions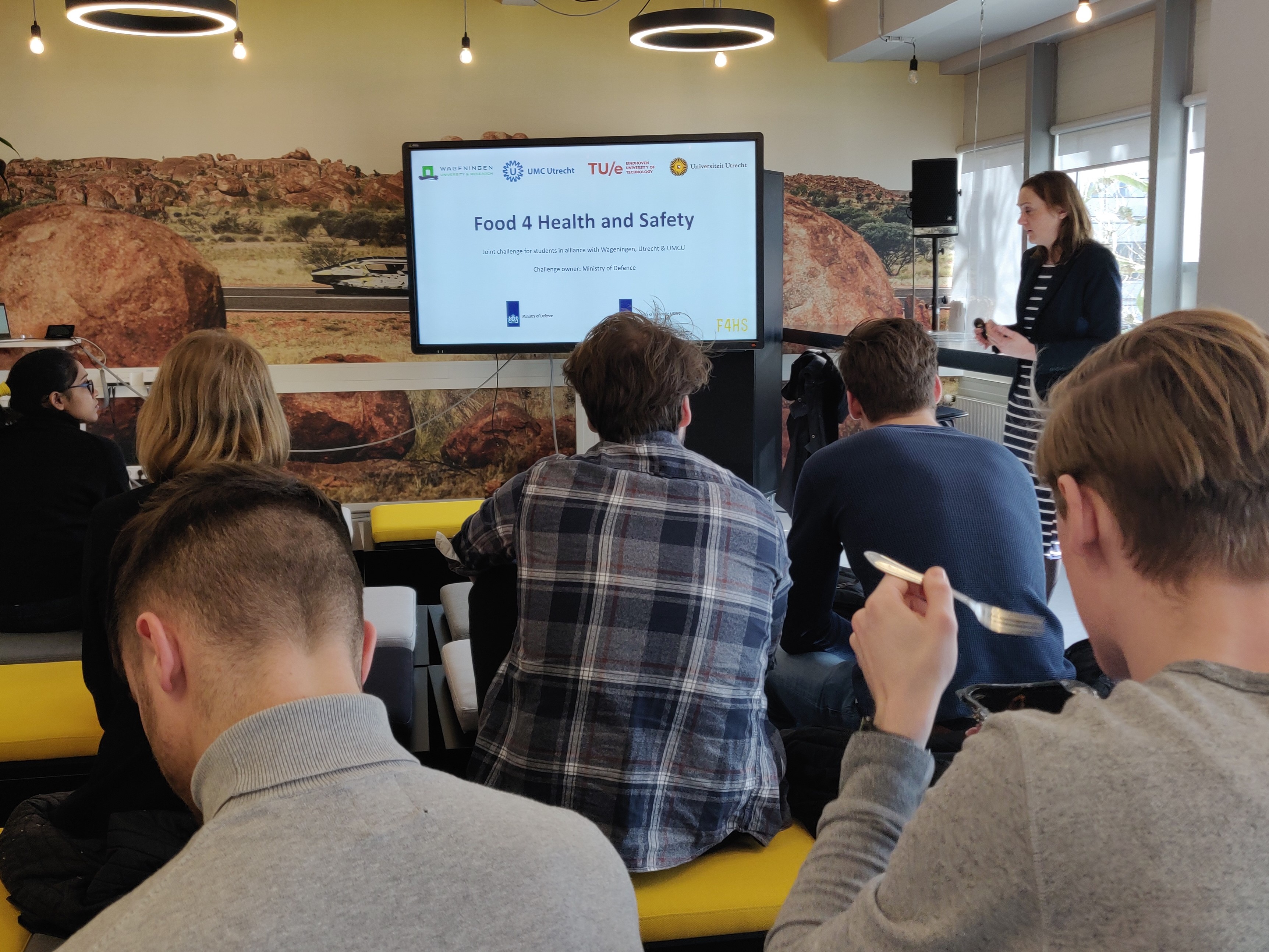 09/03/2020
Get all the information you need! The three universities host an info-session for students to get all the needed information
Students, universities, UMC Utrecht and ministries take on the food for health and safety challenge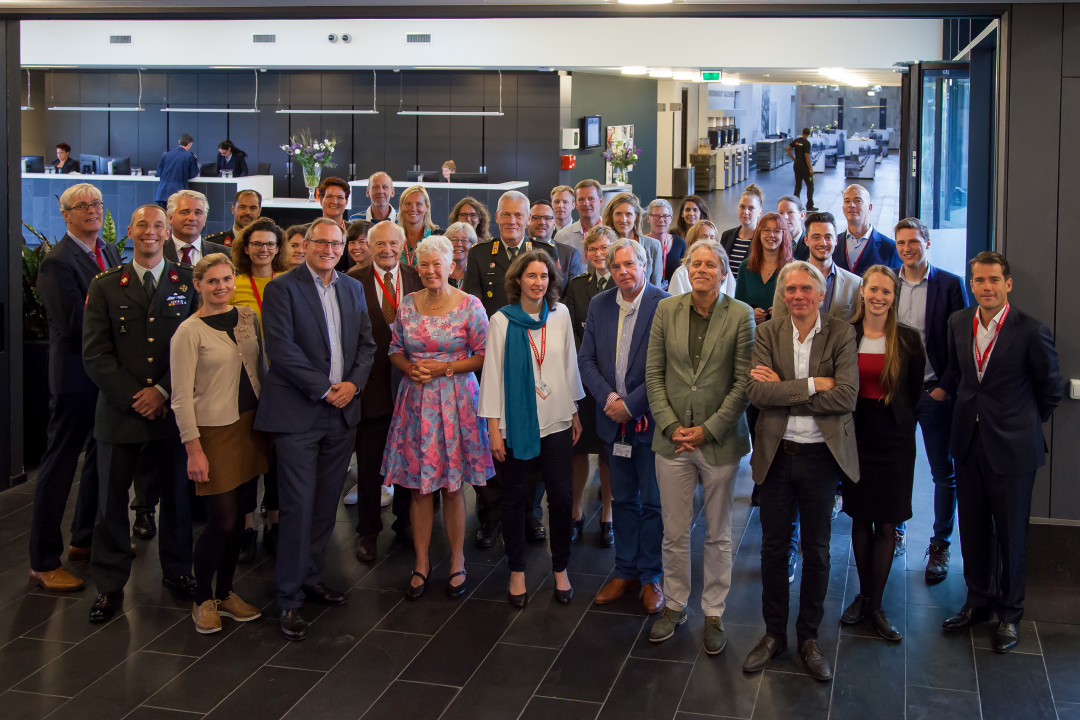 15/10/2019
A soup-making robot, food from a 3D printer and a mobile vegetable patch for fresh greens. These could be ideas dreamed up by students from Eindhoven, Utrecht and Wageningen as a new food concepts for soldiers on a mission.